Trapped in Textile
By Rehman Azhar
Published on February 14, 2013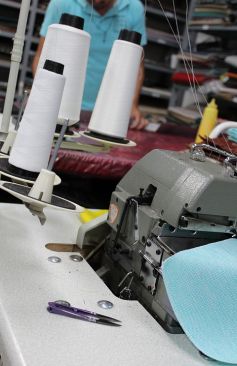 "We request you to bring us the lovely girls you know and make their lives prosperous as a lighthouse."
– An employment add for the female textile workers in Tamil Nadu.
"The long working hours made us weak and exhausted… I always felt very tired and much disturbed because the supervisors were scolding me for carelessness in my work. I also suffered from headache and leg pain. I didn't like working at the mill at all but I had to complete the scheme period otherwise they would not give me the promised lump sum."
– Talusha, a 20 year old Dalit Girl employed at a textile factory in India state of Tamil Nadu.Introduction
Introduction
The garment industry is one of the oldest industries in the world. The industry is global in nature because most nations produce textile and apparel for the international market especially developing countries.
This global growth of the industry has however, posed challenges to the situation of workers that include sweatshop conditions, low wages, and lack of organization. Textile industry in Tamil Nadu faces similar challenges.
Tamil Nadu is known for its textile industry in India as it hosts 43% of the all the bigger Indian textile mills and almost 80% of the smaller units in India. The industry employs a large number of female textile workers that come from downtrodden socio economic classes.
This paper highlights the deplorable conditions of female textile workers and also their exploitation through different employment schemes. It establishes the violation of human rights and labor rights of female textile workers in Tamil Nadu. It also evaluates the corporate response in this context and analyzes if it has been successful in meeting its social responsibility towards these workers.
Part I of the paper provides information on the textile industry in Tamil Nadu and its infrastructure. It also discusses the problems faced by the female textile workers and explores the reasons of their problems.
Part II of the paper provides the human rights and legal framework relevant to the female textile workers. It evaluates the conditions of these women, and establishes the violation of their human rights and labor standards under the provided legal frameworks. Part III examines the role of corporations; both manufacturers and buyers, and how they have responded to the issues concerning the female textile workers. It also recommends measures for employers and buyers to ensure labor standards at textile factories in Tamil Nadu. Part IV concludes the paper with an emphasis on responsibility of corporations to address the human rights abuses of the female textile workers in Tamil Nadu.
Part I: Textile Industry in Tamil Nadu and Female Work Force
This section provides information on the textile sector in Tamil Nadu. It describes the statistics and infrastructure of the textile industry in the Indian state. Then it discusses problems faced by the women workers during and after the course of their employment. It then probes the reasons as to why female workers take up employment at these factories and face these conditions.
A. Textile Industry in Tamil Nadu
Tamil Nadu is one of the most industrialized states in India. There are other industries as well but the state is particularly known for its textile industry. There are large number of textile mills around the city of Coimbatore, which is also known as 'Manchester of South India' because of its textile and spinning mills. Other cities that are contributing to the growth of industry in Tamil Nadu include Tirupur (famous for knitwear), Karur (known for home textiles exports), and Erode (famous for its handlooms).
The city of Tirupur is also known as the Textile Valley of India. There are about 7,000 garment units in the town that provide employment to around one million people. Tirupur's exports of knitted garments amounted to over 2 billion USD in 2007.
Tamil Nadu hosts 893 large and medium textile mills out of the total 2049 in India. The percentage is even more for the smaller units. Out of the 996 small units, 792 are in Tamil Nadu. The industry has a great contribution to the country's economy by providing direct employment to an estimated 35 million people. It contributes 4% of GDP and 35% of Gross Export Earnings in the country.
B. Textile Infrastracture in Tamil Nadu
The industry in Tamil Nadu has experienced growth in the past decade. It is largely export oriented now and the customers include major European and US clothing brands and retailers.
The brands and retailers generally do not make the products however they design, brand, market and sell them. Tamil Nadu has apparently adopted the same model. Major brands and retailers that are associated with the textile industry in Tamil Nadu include H&M, C&A, Marks and Spencer, Next Plc, S. Oliver, Old Navy (GAP), Timberland, Primark, TESCO, Mothercare, Asda-Walmart, Best Seller (Denmark), Celio (France), Cortefiel (Spain), Diesel (Italy), Diramode (Pimkie, France), El Corte Ingles (Spain), Haugkaup (Iceland), Inditex (Spain), IZOD (Philips van Heusen, US), K Mail Order (Klingel, Germany), Matalan (UK), Mexx (Liz Claiborne, US), Migros (Switzerland), Noel Soccer (France), Norprotex (France), and Tommy Hilfiger (Philipsvan Heusen, US).
C. Condition of Women in Textile WorkThe competition in global market led to flexibility and feminization of labor in textile industry of Tamil Nadu. The massive growth in garment exports has coincided with absorption of female labor in the industry in large numbers since 1985. These textile factories have often targeted young, mostly unmarried, women and girls.26 Coimbatore textile mills saw a large number of women joining the mills in the last ten years and female employment in the mills now stand around 70%. A study in Tirupur also showed that women constitute 60% of the total work force. This labor force however, faces number of problems during or after the course of their employment.
1. No Written ContractThere is sometime no written contract or agreement when these women are hired. Workers are left without any proof or what has been promised. Workers are often provided with agreements in languages that they do not understand. A 2011 study showed that among 1638 workers hired under 'sumangali scheme'32 only 60.74% of the workers had signed an agreement and an overwhelming majority of the workers (96.1%) did not receive any copy of the contract.
2. Underpaid
The wages that workers receive vary from company to company. Under schemes like 'sumangali', part of the worker's wage is deducted to give it as a lump sum amount at the end of the employment contract.
Workers generally receive a daily wage that is around 60 rupees (approximately 1 dollar or 0.08 Euros). In Tamil Nadu, the minimum wage is however, 171 rupees a day. Studies have shown that during the last 3 years at least 50% of the workers take home less than the minimum wage.
3. Lure of Lump Sum Amount
The biggest attraction for these female workers is often the large amount of money that she receives towards the end of the employment. It is schemes like 'sumangali' that promise workers this lump sum amount.
The promised amount varies between 30,000 rupees to 50,000 rupees ($550 to $950). Many families are fascinated by this option because of their poverty. There are many cases when workers quit before the contract period and have not even received the lump sum amount that was promised by the factory. Many workers cannot complete the 3-year contract because of the unhealthy and unsafe working conditions or are fired under some pretext before the completion of the contract.
4. Forces Over Time
Women often work 12 hours per day on a regular basis that is one and a half shift. During the peak season, they sometimes also work for two shifts (6 hours) or three shifts (24 hours) in a row. They often have to work on Sundays during busy seasons. These workers sometimes do not receive any overtime payment. Hostel workers are subjected to excessive and forced overtime. Workers have also reported that they are woken up in the middle of the night to complete urgent orders.
5. Restricted Movements
Female workers especially those working under 'Sumangali' scheme live without much freedom of movement or privacy. They often live in hostels or compounds within factory premises. These workers are not allowed to leave the factory without prior permission. Mobile phones are also often prohibited in these hostels. The workers are even closely monitored when they go out to buy something.
The cultural code that girls should be chaperoned at all times is used as a pretext to limit the worker's contact with NGOs or prevent them from running away. Parents are allowed to visit their daughters only once a month on Sundays for one hour.
6. Unhealthy and Unsafe Working Conditions
Headaches, stomachaches, sleeplessness, and tiredness are common among these female workers. The factories often have bad ventilation systems that cause workers' space to be full of small particles of cotton dust. The work places are sometimes hot and humid. Some factories do not even provide protective equipment like masks to save workers from the cotton dust. Some workers underwent surgery to remove balls of cotton fiber in their bowels. Female workers in the spinning area also work on roller skates throughout the day, without wearing any protective gear.
Female workers have also reported about losing weight, irregular menstrual periods, and heavy menstrual pain. There are no proper medical facilities available at the factories.
There have been cases of deaths where workers died due to respiratory illnesses or after ingesting cotton into lungs or stomach.
7. Abusive SupervisorsThe higher caste male supervisors often physically abuse female workers as well. Cases of sexual harassment have also been reported at the factories. It is difficult to establish these incidents though because of unwillingness of women to talk about it. There are also reports that these women have been forced into sex trade as well by the networks of supervisors, company managers, staff at hostel, or other labor suppliers.
8. Child Labor
Female workers are often hired as young as 12.69 Studies have also shown that 10-20% of the workers in 'sumangali scheme' are child laborers. These girls often live at factory hostels. These young women are usually locked in the bathrooms to hide them during factory inspections.
It is also difficult to ascertain the number of child laborers in these factories because the workers have no identity papers or proof of age. They only go through the medical examination by the factory's medical staff at the time of employment. The medical staff often draws wrong medical reports about the age of the workers.
D. Why is it Happening?
Following are the significant factors that lead women to take up employment and face abuse at the textile factories in Tamil Nadu.
1. Employment Practices Tamil Nadu textile producers have introduced various employment schemes due to shortages of labor. The purpose of these schemes is to retain the worker in the job.
Around 40% of the work force resides in the hostels and these hostels are also referred as 'camp coolies'. It serves the interests of the employer to have the labor force 24 hour present in the factory. These recruitment schemes target young, mostly unmarried women and girls, aged between 14 and 25 Brokers are also involved in recruiting these girls and they earn commission for every girl recruited through them. They often target people from low castes, landless indebted families, orphans, and children of single parents. There are two employment schemes that are worth mentioning in this context.
a. Apprenticeship/Training Schemes Female workers are recruited as apprentices under this scheme. They live in the factory hostels or commute between factory and home. Local laws in the state allow factories to hire young workers for three years under this scheme whereas in the rest of the country this period of employment for apprentices is only one year. This scheme allows employers to hire workers on an apprentice wage. These apprentices are also excluded from the labor laws. They can be paid less and they also enjoy fewer rights.
b. Sumangali Scheme
This employment scheme goes by various names in the textile industry of Tamil Nadu such as camp coolie system,' or 'thirumangalam thiruman thittam'. It is believed to have originated in late 1990s in the spinning mills around Coimbatore when textile mills identified young women workers from poor families as a possible pool of new workers.
'Sumangali' is a Tamil word that refers to a happily married woman who lives a contented life with her husband with all good fortunes and material benefits. Under this scheme female workers are recruited with the promise that they will receive a considerable amount of money after the completion of a three or five year contract. The scheme promises a future that all parents wish for their young unmarried daughters.
This amount is intended to pay for the dowry at the girl's wedding. Marriages usually entail large expenses in the form of dowry in India. Law prohibits the practice of dowry but it still exists in society. The reality of the scheme is in sharp contrast to the attractive picture that it offers.
The promised sum at the end of the contract is not a bonus but a part of the regular wage, withheld by the employer. The exploitative scheme is equaled to bonded labor because employers refuse to give these wages until employees complete the contract that means working for three or five years. These workers are often forced to stay in the factory for all these years. They are sometimes cheated out of their lump sum payment because they cannot open a bank account since they are not yet 18.
2. Preference for Female Workers
There appears to be an ironic preference to hire female workers at these textile factories. In this labor-intensive industry, cost plays a significant role in manufacturing. Producers and manufacturers are in search of cheap labor. Female labor is cheaper than male labor. The female workers are also considered docile and more loyal than their male counter parts. Employers also think that with girls it is easier to maintain discipline.
3. 'Dalit Factor'
Many women working (around 60%) under the schemes like 'sumangali' belong to scheduled castes or untouchables. They are also known as Dalits.
These Dalits have practically few or no rights in Indian society and are considered 'lesser human beings', 'impure' and 'polluting' to other caste groups. They are almost always in debt and often bonded laborers.
It is clear that these women come from a background with little socio economic rights and they are vulnerable to abuse. These female workers have complained that male supervisors belonging to the dominant castes have often scolded them harshly for minor mistakes whereas they are kinder towards other girls from different castes.
2. Employer's Interests and Uniterested Trade Unions
Manufacturers employ women under these schemes in order to stay competitive. They hire temporary workers because it helps them cut costs in salaries and benefits. This hiring also prevents unionization as these temporary workers are less inclined to join trade unions.
They do not maintain the standard age check in employing these workers. They often hire workers even without a contract. They do not seem to be bound by any regulations for compensation in cases of accidents leading to death or disability at workplace. There is no medical support offered for treatment by the company either.
There is often no workers' committee or other body to take up their issues. Trade unions are not allowed to enter these factories.
Moreover, the trade unions generally focus on permanent, male laborers for which these women workers do not qualify. Management also sees these women workers as obedient and not likely to organize or create any trouble.
5. Parental Preference
Parents often prefer their girls working at these factories because they provide their daughters with security. The female workers often live at hostels and factory management assures parents that the young women will be chaperoned at all times.
Poor families take comfort in the thoughts that by sending their daughter to the factory, she would be safe, well fed and taken care of. In fact they would get money in return. Parents also send their children away at these factories sometimes to quell their rebellious spirits and inspire some discipline.
Part II: Human Rights at Stake
This part discusses the conditions of female textile workers in context of human rights. In the first section, it describes the legal framework that relates to the textile work for women, both domestic and International.
In the second section, it evaluates and establishes violation of different human rights and labor rights of female textile workers in Tamil Nadu.
A. Legal Framework for Human Rights
1. Indian Laws
The Constitution of India guarantees basic human rights as 'fundamental rights'. It provides that state can also make special provisions for women and children. It mentions under 'policy directives' that state will make an effort towards securing equal right to livelihood for men and women.
There are scores of labor laws that govern matters at the factories and workplaces. Those that deal with working hours, conditions of services and employment are the Factories Act of 1948 and the Contract Labor Act of 1970. The Apprentices Act of 1961 deals with the training of the employees. Laws dealing with equality and empowerment of women include the Maternity Benefit Act, 1961 and the Equal Remuneration Act of 1976.
The deprived and disadvantaged groups are dealt under the Bonded Labor System Act, 1976 and the Child Labor Act, 1986. The Minimum Wages Act, 1948 and the Payment of Wages Act, 1936, relate to the wages of the employers.
These central acts have full applicability in the state of Tamil Nadu. There are also state laws of Tamil Nadu that apply to the work at these textile factories. These acts include the Tamil Nadu Handloom Workers (Conditions of Employment and Miscellaneous Provisions) Act, 1981, the Tamil Nadu Manual Workers (Regulation of Employment and Conditions of Work) Act, 1982 and Rules, and the Tamil Nadu Industrial Establishments (National and Festival Holidays) Act, 1958 and Rules.
2. International Laws
International conventions and treaties that deal with the rights of female workers include Universal Declaration of Human Rights (UDHR), International Covenant on Civil and Political Rights (ICCPR), International Covenant on Economic, Social and Cultural Rights (ICESCR), Convention on the Elimination of Discrimination Against Women (CEDAW), International Convention on the Elimination of All Forms of Racial Discrimination, Convention on the Rights of the Child (1989), Convention against Torture and Other Cruel, Inhuman or Degrading Treatment or Punishment (CAT), Convention on the Protection of All Migrant Workers and Members of Their Families (ICRMW). They offer protections and guarantees to the women, migrants and workers.
India is a party to ICCPR, ICESR, CEDAW, ICERD, and CRC. It has signed but not ratified CAT as yet. India also hasn't signed or ratified the ICRMW.
There are numerous ILO instruments that deal with female textile workers. India has ratified Forced Labor and Servitude Convention (C29), Equal Remuneration Convention (C100), Discrimination (Employment and Occupation) Convention (C111), Abolition of Forced Labor Convention (No. 105), and Equal Remuneration Convention (No. 100).
These instruments places state under duties to protect the rights of female textile workers.
B. Human Rights Violations
The employment schemes and conditions in textile factories of Tamil Nadu clearly violate various fundamental human rights of female workers.
It is evident that employers have failed to meet the standards of best labor practices and buyers have not been able to ensure fairness in their supply chains. The female textile workers in Tamil Nadu's factories often employ young girls. Child labor is a violation of Indian Constitution, human rights instruments and ILO standards. Female workers in textile industry are often discriminated on the basis of gender and caste.
Domestic laws and international law prohibit any discrimination based on sex or caste. They face bonded-labor like situations and cannot leave their employment whereas freedom of movement is a protected human right. They are also denied protections at work place that is violation of their right to occupational health and safety, right to be free from sexual harassment and violence, and right to be paid for overtime.
Part III: Evaluation of Corporate Responsibility
The first section of this part evaluates the role of the corporations (manufacturers and buyers) in ensuring human rights of female textile workers in Tamil Nadu. It also describes their response and examines if they have fulfilled their responsibilities.
The second section provides recommendations to improve the labor standards and protect human rights of female workers in Tamil Nadu.
A. Corporate Response 1.
If it's working, it's Good
Female textile workers rarely discuss or raise issues of forced labor, overtime, exhaustion, and injuries at these factories. Parents also do not talk about the issues for the fear of gossiping and speculation. This silence has apparently downplayed the violations of labor standards and human rights. The employers however, argue that the system of employing these workers is advantageous. Secretary General of the Southern India Mills Association (SIMA), Shri Selvaraju has said that the practice of hiring apprentices had been really successful and it helped the society.
Tamil Nadu Spinning Mills Association (TASMA) developed a code of conduct for hostels but it still maintains that discipline should not be equated with the slavery as depicted in the West. It says that it is Tamil Nadu's culture to provide security to the girls. Tirupur Exporter Association (TEA) denied the existence of employment schemes but later retracted and called for a joint action to understand the extent of the problem.
It has also been observed that the employers often avoid questions related to the treatment of female textile workers. Nonprofits have shared reports of abuse and asked for responses to which these factories do not answer or completely deny the facts. Centre for Research on Multinational Corporations (SOMO) and India Committee of the Netherlands (ICN) asked for response from the four big integrated textile factories in Tamil Nadu. One of the groups Eastman denied the existence of these practices.
Bannari Amman Group and KPR Mill did not respond at all whereas Saravana Spinning Mill (SSM) said its customers would respond.
These factories are also critical of NGO reports and see them as an attempt to discredit the textile industry in Tamil Nadu. Eastman Exports sent a letter to ICN saying that they have lost business because the issues relating to female workers were highlighted.
Mr. K. Selvaraju, Secretary General of the SIMA also said that these factories have hundreds of success stories but no one bothers to mention those. Some of the customers have also responded with little action. Spokespersons of Marks & Spencer, Walmart, and Inditex participated in a meeting with the Southern India Mills' Association and ruled out the prevalence of such discriminatory practices among their Tamil Nadu suppliers.
2. Where there is a Will, there is an Action
There has also been action over reports of abuse. Some of the brands have taken individual action whereas others have come together to develop joint initiatives.
Oxylane has indicated that they are working with their suppliers to improve the situation. It claims that improvements have been made with regards to wages, health, freedom of movement, and safety of workers. Tommy Hilfiger said in response to an NGO report that they are expanding the scope of their investigation about human rights abuses to include raw material suppliers to their vendors as well. IZOD conducted an on-site investigation into the reports of allegations, which is usually beyond the scope of their normal programs.
There are programs with specific social or community component in which brands have linked up with the local or international nonprofits to address the problems relating to the workers. Primark, a UK retailer has set up programs to address labor concerns in supply chain. It is working with fair labor organization 'Verite' and the Association for Stimulating Know How (ASK) in implementing a 'fair hiring, fair labor' toolkit.
Primark and Verité-ASK launched this toolkits in September 2011.169 C&A, a multi national fashion house signed a three-year contract with Terre des Hommes (a German non profit) to eradicate 'sumangali scheme' in their supply chains.
There are programs that involve brands retailers and manufacturers.171 Sumangali
Bonded Labor Group of Ethical Trading Initiative is a multi stakeholder initiative. It involves brands, retailers, NGOs, and trade unions. The initiative consists of 20 brands and retailers. Tirupur Stakeholder Forum (TSF) was initiated to devise a mechanism for understanding the industrial practices relating to work conditions.
The TSF guidelines have decreed that factories should be free of any schemes such as sumangali. Social Accountability Initiative (SAI) is a non-governmental, multi stakeholder initiative. It has also developed the SA8000 standard for socially responsible employment practices.
B. Recommendations
The corporate initiatives certainly seem laudable in intention. The information regarding the impact of these steps is however still lacking. There is also an absence of worker's representation and grievance mechanisms in these initiatives. These company led investigations and audits are insufficient tools and lack credible information. The condition of women in the textile factories of Tamil Nadu is still far from being standard.
It is essential that corporations (manufacturers and buyers) take responsibility and adopt following recommendations.
1. Uniform Code of Regulation
A credible code of conduct should be developed for hiring and employment of female workers at these factories. It should be formed with the involvement of all stakeholders especially workers.
The standard should also be developed taking into account human rights and ILO's labor standards. It should be useful to have a uniform application of the single code or guidelines for the regulation of textile industry. It would be much easier for brands and retailers as well to implement or monitor standards for female work force.
Manufacturers and Suppliers
Companies should adopt an approach that reflects responsibility towards human rights.
Their employment practices and work regulations should comply with existing Indian laws, human rights instruments, ILO Conventions, and the UN Guiding Principles on Business and Human Rights.
These local factories should also deepen their understanding of human rights, especially gender issues through engagement in programs that would train the management, line supervisors and workers. Human resource policies, auditing methods, and purchasing practices should also be sensitive to caste discrimination and other human rights of female workers. It is time that ILO should present a clear statement and declare 'sumangali' and other similar practices as forced labor.
Retailers and Buyers
Brands and retailers have clearly bigger responsibility to ensure good practices in their supply chains. They should accept a broad understanding and definition of supply chain that also includes second and third tier suppliers in the supply chain. The retailers and brands should also continuously conduct social compliance audits.
It is important that buyers do not discontinue their relations with the supplier in Tamil Nadu on the basis of non-compliance. It is not an effective way of impressing upon the supplier to improve labor conditions. It can even worsen situation for the workers. Buyers can use available leverage first to ensure that human rights are respected. The decision to end the relationship should be the last resort when all other efforts have failed.
Credible Information
There are contradicting claims about 'sumangali' schemes and other employment practices by the NGOs and the factory managements. The garment and textile sector should provide and maintain complete information about the structure, employment practices, employed workers, and location of different units.
Factories should also share information about human resource policies, size of workforce, and lodging of workers. Similarly buyers should also make information available regarding their audit procedures, audit findings, certification schemes, and should make clear the weight they accord to the human rights record of suppliers.
Measurable Outcome
There are many initiatives taken by the manufacturers, suppliers, buyers, and retailers. It is surely a welcome sign but the progress or impact is yet to be seen. It should be useful for the textile sector to have measurable performance targets. The targets can be improvements in living or working conditions in the most marginalized sections of the labor force in supply chain. Initiatives without measured goals would achieve little.
Conclusion
The violations of human rights of female textile workers in Tamil Nadu occur at different stages in different forms. They are lured by false promises and money at young age. They are usually underpaid without any contract. The lump sum amount binds them to the job and has taken the form of bonded labor. They face double discrimination; being a women and belonging to the Dalit caste. They have limited right to freedom of movement and face occupational hazards and dangers. They are also subjected to sexual harassment and abuse at the hands of their supervisors. The reasons for the abuse and violations are socio economic and cultural.
The need of labor and competition has led employers to introduce schemes that focus on attracting women at a young age. Their poverty, caste and socio economic status makes them vulnerable to exploitation.
The human rights framework and labor standards provide protections but the rights are still violated. Corporate sector have a mixed response towards the situation. Some actors especially manufacturers deny the abuse and see the problems in understanding of cultures. Others have recognized the problems and taken action. There is still a lot that corporations can do and should do.
It is clear they should not end their relationship with the suppliers in case of non-compliance. The loss of business for these textile units would not make things better for the workers. The solution lies in engagement rather than alienation.
The Author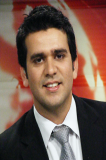 Rehman Azhar is a freelance journalist based in New York and currently associated with School of law at Fordham University, New York.
He writes mostly on legal and constitutional issues and also focuses on gender laws in different countries.
Article picture: lora_ag via Pixabay