About us
We are an independent, non-partisan, online-based publication that publishes informative, insightful, balanced, and well-researched articles, essays, opinions, and commentaries on a wide range of legal, social, cultural, and economic topics.
Our aim is to disseminate legal knowledge and foster legal research and study.
Very truly yours,
Dr. Mohamed Elghusein, J.D.
Publisher & Editor-in-Chief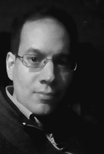 Masthead
Dr. Mohamed Elghusein, J.D., Founder & Editor-in-Chief
Lina Turjmann, Associate Editor
Mamun Elghusein, MBA, Associate Editor
Our Story
The New Jurist was founded in July 2007, by its current editor-in-chief, Dr. Mohamed Elghusein, J.D. an Austrian jurist, university lecturer, translator, and hobby historian.
Articles by:
Joseph Kaifala, Frank Richardson, Braden Johnson, Charles B. Parselle, Alyssa Tjioe, Julia Nickerson, Paulina E. Sikorska, Steven Jaksha DMD, James Garner, David Osborne, Baldev Singh Kohli, Martin Plowman, Michael Kabai, Yoav J. Tenembaum, Ben Darlow, Kairat Kozhamzharov, Talgat Donakov, David Lowe, Nicolai Due-Gundersen, Jacob Stein, Paul Stanton Kibel, Gabriel Eckstein, Charles B. Larson, Jonathan, Andrews, John Wadham, Rosalee Dorfman, Nico A. Pingaro, Jonathan Andrews, Kofi Annan, Aaron Lim, Christian Weaver, Ruairidh Morrison, Heledd Wyn, Andrew Wallis, Pierre Ciric, Michael P. Richter, Matthew McManus, Andrew Amos, Edward J. Martin, Ziyad Hayatli, Leonie Campbell-King, Sushant Chandra, Tim Symonds, Holly Newton-Steele, Emmanuelle Ries, Laila Mickelwait, and many others.