The Orphan Sky
By Chuck Weinblatt
Published on August 10, 2015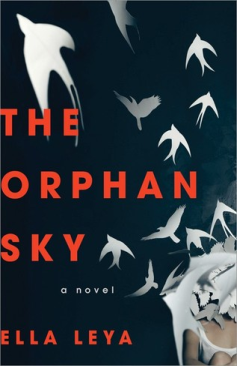 "The Orphan Sky adroitly marries Cold War history with intrigue and young love."
During the 1970s in Azerbaijan, Leila is an adolescent musical prodigy. Her father is a successful and respected businessman and high-ranking member of the Communist Party. Her mother is a well-known physician. They live in a beautiful home in the city of Baku.
Leila's classical piano skills are remarkable, and she is the greatest musical star of her community. She dreams of winning international piano competitions, bringing fame to her family and to the Soviet Union. The world is at her feet. All she needs to do is play by the rules of the Communist Party.
A local communist leader named Farhad, who loves Leila, assigns her to spy on a young man named Tahir who owns a record store. Tahir's penchant for Western culture is at first unsettling to Leila.
His abstract art, attraction to American jazz, and political discussions are all red flags for the good Communist spy.
Leila falls in love with Tahir, and she soon comes to realize that everything she has been told about the glory of the Soviet Union is a lie. She discovers that her nation punishes freedom of thought harshly and that millions of innocent people have become victims of injustice and corruption, sentenced to suffer miserably in Siberian gulags, including Tahir's mother.
Leila discovers that her father and her best friend have done terrible things. She is forced into a loveless marriage with Farhad, from which there seems no escape. Leila's life crumbles away, made dreadful by deceit, venality, and ubiquitous government control. Should she betray her country or her heart? Is there no escape?
The Orphan Sky is a gripping, forceful novel that compels the reader onward. Well written and edited, the colorful descriptions and poignant relationships are haunting. As visceral and exotic as any spy novel and as authentically convincing as The Kite Runner, The Orphan Sky adroitly marries Cold War history with intrigue and young love.
The Author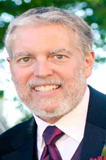 Charles S. Weinblatt was born in Toledo, Ohio in 1952. He is a retired University of Toledo administrator. Weinblatt is the author of "Jacob's Courage" and "Job Seeking Skills for Students."
His biography appears in the Marquis Who's Who in America and Who's Who in American Education. Weinblatt was a frequent Toledo television news guest, providing business, economic and labor-management insight.
He received the 2004 United Auto Worker's Douglas Frasier Swift Award and he was awarded a certificate of achievement by Chrysler Corporation.
Weinblatt writes novels, short stories and published articles.
He lives in Ohio with his wife Fran, who is a special education teacher. They have two adult children, Brian and Lauren, who created the cover art for "Jacob's Courage."
Please visit: https://jacobscourage.wordpress.com/