Syrian Refugees Have Made Me Cry the Tears I Never Shed for Myself
By Joseph Kaifala
Published on July 7, 2016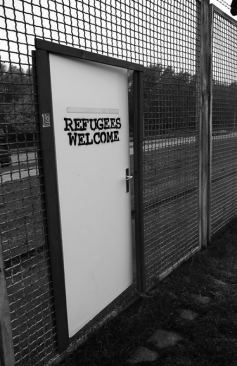 Watching and listening to my Syrian brothers and sisters on the news, I cried the tears I should have shed many years ago on the Guinean border. Like my late father, I wake up every morning to BBC news, and the headline for the past couple of weeks have been about the Syrians running away from their country and seeking refuge in Europe. Every morning I listen to the interviews, the pain in their voices, and the hopelessness of their situation.
Behind these people is war and in front of them are other human beings who look at their supplicating faces and reject their pleads for refuge, a place to lay their heads away from the war at home. In my personal experience as a child who many years ago left his father standing in the jungle across the Makona river in Liberia, between refuge in Guinean and advancing rebels, because Guineans refused to let refugees into their country, I know the pain one feels getting stuck in the middle of war and refuge.
As neighbors, we never imagined Guineans would close their border at a time when Sierra Leoneans and Liberians needed safety, but that is exactly how it happened in 1994 as thousands of Liberians escaped rebels. The Guineans eventually allowed the women and children who could make their way across the Makona river to enter their country, but our fathers were abandoned to tropical diseases and possible slaughter by rebels until the UNHCR asserted pressure on the Guinean government to accept the men. My father made it across, but he died soon afterwards from unknown causes. I live my life believing that the immediate cause of his death was the days of exposure in the jungle along the Makona river.
I have never told this story, but I cannot resist the urge to reveal my feelings as I hear the voices of stranded Syrian children and look in their eyes on my television. In the sufferings of the mothers I see my own mother as my siblings and I clung to her shoulders to get across the river, each of us constantly looking back to take one last glimpse of our father who, even in that misery, seemed happy to see his loved ones swimming to safety. That sight of us may have been the only joy that kept my father resilient at the time.
All I want Europe to know is that under normal circumstances most people do not want to leave their country, the familiar safety of community, and the convenience of routine, to knock at the door of others who do not want them there. My father was a man confident in his ability to take care of his family until lunatics both in Liberia and Sierra Leone forced us to flee in search of refuge. We never expected that our neighbors would abandon us to bloodthirsty rebels.
In those days, quite like many Syrian children now, I knew nothing about the 1951 Refugee Convention that should have protected us and should protect Syrians now. But if nothing else, how could humanity look in the eyes of other members of their species running away from catastrophe and insist that there is no room for them. Many of the desperate people we see would have never left their homes if not for the fact that those homes are no longer inhabitable for peace-loving people. I commend all ordinary Europeans who have opened their doors and offered relief to the refugees. Blessed are you, for you are the guardians of the earth!
The Author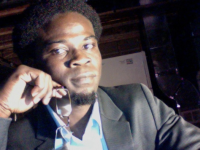 Joseph Kaifala is founder of the Jeneba Project Inc. and co-founder of the Sierra Leone Memory Project. He was born in Sierra Leone and spent his early childhood in Liberia and Guinea. He later moved to Norway where he studied for the International Baccalaureate (IB) at the Red Cross Nordic United World College before enrolling at Skidmore College in upstate New York. Joseph was an International Affairs & French Major, with a minor in Law & Society.
He holds a Master's degree in International Relations from the Maxwell School at Syracuse University, a Diploma in Intercultural Encounters from the Helsinki Summer School, and a Certificate in Professional French administered by the French Chamber of Commerce.
Joseph was an Applied Human Rights Fellow at Vermont Law School, where he completed his JD and Certificate in International & Comparative Law. He is recipient of the Vermont Law School (SBA) Student Pro Bono Award, Skidmore College Palamountain Prose Award and Skidmore College Thoroughbred Award.
Joseph was a 2013 American Society of International Law Helton fellow. He served as Justice of the Arthur Chapter (Vermont Law School) of Phi Alpha Delta Law Fraternity International. He is a member of the Washington DC Bar.
Article picture: fsHH via Pixabay