Shared Parental Leave – Comparison between UK, France, Germany and Scandinavia
By Emmanuelle Ries et al
Published on August 4, 2015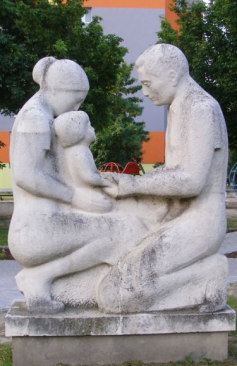 Shared Parental Leave (SPL) came into force on 5 April 2015 in the UK and is a new optional entitlement for employed parents to share childcare responsibilities during the first year of their child's life (or the first year after their child's placement, in adoption cases). Many hope that these new proposals will encourage more men to share childcare, drive gender equality in the workplace and eliminate discrimination surrounding maternity leave.
How does SPL work?
SPL works by a mother deciding to bring her maternity leave (and maternity pay) to an early end so that eligible working parents can share the balance of that leave as shared parental leave and pay, up to a total of 50 weeks of leave and 37 weeks of pay. This means that fathers are more likely to be taking more time off with their child in its first year of life (or adoption). Conversely some mothers may find that they return to work earlier because their child's father is taking leave in their place. Parents may decide to be off at the same time, or to take it in turns to have periods of leave to look after their child.
Each employee will be required to give a minimum of eight weeks' notice of their intention to take each separate period of parental leave. Employees will only be able to take three separate sets of leave, or make three changes to the planned dates, during the 52 weeks. Employers will not be able to refuse leave, but they will be able to insist that leave is taken as a single block. New fathers will also get a new right to take unpaid leave to attend up to two antenatal appointments.
Given that to make the system work, both parents are likely to be liaising with two employers – who may have very different needs and approaches to granting SPL, there is plenty of scope for confusion, lack of coordination and difficulty in this new system. Managed effectively however, the introduction of shared parental leave can build employee engagement and loyalty and provide opportunities to achieving equality in the workplace and enabling more women to proceed into senior roles.
A Scandinavian import
Rumour has it that SPL has its origins in a trip David Cameron took to Sweden. In Sweden, as well as in other Nordic countries, parental leave is strongly oriented towards supporting a dual-earner family, whereby both parents are involved in both the labour market and care work and earnings-related parental insurance benefits entitle both parents to extensive leave.
Not surprisingly, Sweden was a pioneer in reforming maternity leave and in 1974 parental leave replaced maternity leave with 90 days of paid leave for each parent at that time.
Despite the gender neutral name and the fact that fathers' leave was also paid, fathers generally gave their leave to mothers and in 1995 the "daddy month" was introduced. This is one month earmarked for the benefit of the father only (and is not transferable to the mother).
In 2012 parental leave was increased from 90 to 480 days with each parent entitled to two months of non-transferable benefits. The 'daddy' quota was therefore increased to two months. Today the design provides for two non-transferable months for each parent and twelve transferable months (six for each parent that can be transferred). If one parent does not use the full two non-transferable months period the remaining time will be lost.
The Parental Leave Act (1995:584) regulates parental leave in Sweden and an employee has the right as a parent to leave from her or his employment in accordance with the act. Each parent is entitled to take leave from work until their child is 18 months old. The 480 days of paid leave per family can be used during the 18 months; but also afterwards. If days that are reserved for each parent, yet can be transferred, are then transferred from one parent to another, the parent giving up his or her days must sign a consent form.
Both parents can take leave during the same days during the child's fist year, however, those double days can amount to a maximum 30 days.
Leave …but also pay
For children born from 1st January, 2014, parents may receive payment for parental leave until the child reaches 12 years of age; 80 percent of the leave (384 days) has to be used before the child turns four. Most leave is used within the first two years of the child's life; but days are often also used to extend holidays or cover for when school is closed.
A 'Gender Equality Bonus' (jämställdhetsbonus) offers an economic incentive for families to divide parental leave more equally between the mother and the father. Both parents receive 50 SEK each, tax free per day for every day they use the leave equally.
In the UK, under SPL, employers will not be required to offer enhanced paternity pay in cases where they offer enhanced maternity pay, though they may choose to if they wish. Inequality of pay is a key factor that has impeded the uptake of paternity leave and is certain to limit the appeal of SPL to cash-strapped new parents. It also projects a cultural expectation that women will be the only ones taking extended periods away from the workplace, which may halt their career progression, stopping the flow of female talent.
SPL in Germany
Under German Law a system of shared parental leave is embedded in the Federal Law on parental allowance and leave ("Bundeselterngeld- und Elternteilzeitgesetz").
German legislation grants an entitlement to paid parental leave ("Elterngeld") for up to 14 months after the child's birth for both employees and self-employed parents: Parental leave has to be taken for a minimum of two months by either parent and one parent can take up to a maximum of 12 months. If both parents share childcare, parental leave will be extended for an additional two months ("Partnermonate"). This provision seeks to enhance gender equality, and parental leave can be taken consecutively or concurrently. Both parents could, for example, take seven months of parental leave at the same time and exhaust the total of 14 months in that way.
Statutory parental leave pay is calculated on the basis of the average net income earned in the year before the child's birth. Parents are entitled to receive between 65% and 67% of their former net salary with a cap of € 1,800 per month. The minimum amount is € 300 per month.
On 1st January, 2015, a reform concerning parental leave pay became effective providing flexible solutions for parents who wish to return to work sooner on a part-time basis ("Elterngeld Plus"). Parents now have the option to prolong paid parental leave. "Elterngeld Plus" allows parents to double the time of paid parental leave to up to 28 months in cases of shared parental leave – but the amount of parental leave pay per month is capped at 50 % of the regular rate parents would receive if they did not work part time. One month of "Elterngeld" equals two months of "Elterngeld Plus". It is possible to combine regular "Elterngeld" and "Elterngeld Plus". Further a bonus of four additional months of parental leave pay will be granted for each parent, if mother and father work part-time simultaneously for more than four months.
Both mother and father, may take parental leave during the first three years of their child's life ("Elternzeit"). To qualify for parental leave, employees must give notice in writing at least seven weeks before the start of the leave. The employer is not able to refuse parental leave. During parental leave, where the employer employs more than 15 employees, employees are generally entitled to work part-time, between 15 and 30 hours a week.
SPL in France
In France, parental leave is a right and the employer cannot refuse a request for parental leave. In order to benefit from parental leave the employee must have been employed for at least one year in the company by the date the baby is born or is adopted. Parental leave begins at the end of maternity leave.
From 31st December, 2014, parental leave has been renamed: 'shared mission for childcare' (prestation partagée d'éducation de l'enfant). The aim of the new legislation is to provide a better distribution of leave between the two parents. As the mother will no longer be able to take the father's entitlement to parental leave, the reform has the net effect of reducing the length of parental leave if the father does not take his share. This will apply to the parents of children born on or after 1st January, 2015.
For the first child in a family, each parent will be able to have six months parental leave. The six months will begin after the maternity leave – the duration of the maternity leave is up to 15 months. If one parent is not taking their six months, the other parent cannot take it for them.
For the second child and others that follow after, parental leave is up to three years; but each parent can take up to 24 months only. Previously, from the second child a parent (usually the mother) could take up to three years of parental leave.
Parents can choose to share their parental leave, taking 18 months each for example. Parents can also decide to work part time (at least 16 hours a week) during their parental leave.
In practice, as nursery school (école maternelle) starts when the child is three, the reform highlights the need to find childcare solutions for children aged 2 to 3, and parents will be looking to the government to increase childcare provisions.
How significant can the cultural shift be without leave being properly remunerated?
In the UK, Statutory Maternity Pay stands at 90% of the mother's salary in the first 6 weeks of leave and is then capped at £139.58 per week for the remaining 33 weeks. Any further maternity leave is unpaid and so is paternity and parental leave. Shared parental leave will enable fathers to benefit from SMP (at the capped amount) for the weeks that are shared.
Bigger organisations often provide for enhanced maternity pay. There is no obligation in the legislation to match such provisions for fathers, but if SPL is going to work, and fathers are to be willing to share, there will be a need for such organisations to match pay for leave granted to mothers and to fathers. Arguably, it could be discriminatory not to do so.
In Sweden, the government has been encouraging parental leave since 1974 and has put in place measures, including remuneration by the state at least three times as generous as that in the UK, to both shift the cultural expectations that it is mothers who take leave and ensure that parents can afford a long break from work. Germany and France (mirroring the Swedish 'daddy month' approach) have recently put in place financial incentives for fathers to take leave by allocating some leave to fathers only: the family as a whole loses out on the amount of their collective paid leave entitlement if the fathers do not take their allocated quota.
Certainly, Sweden is very advanced in creating a culture where childcare is not left to affect the career of the mother only. If we are to move in this direction here sooner rather than later, then big companies and the government will have to look at the pay aspect of shared parental leave – and, of course, at increasing the provision of affordable childcare to encourage parents to return to work a year or so after the birth of their child.
The material contained in this article is provided for general purposes only and does not constitute legal or other professional advice. Appropriate legal advice should be sought for specific circumstances and before action is taken.
For further information on shared parental leave or to update your policies, please contact:
Emmanuelle Ries Partner
Tel. +44 (0)20 7553 9938 E-Mail: er@millerrosenfalck.com Website: millerrosenfalck.com
The Author

Emmanuelle Ries heads the employment team and French Desk at European business law firm elb Miller Rosenfalck . The majority of her practice is focused on assisting non-UK clients with employment issues in the UK she has also developed a particular specialism in handling discrimination cases and is principally concerned with advising foreign companies on the UK employment angles of cross-border transactions.
The other contributing authors are: Astrid Trolle Adams, Hélène Canard-Duchene and Susanna Grichtmaier of ebl legal services.
Article picture: Parents with child Statue Hrobakova street Bratislava by Kelovy. Source: Wikipedia