Is Family Law failing Children?
By Ross Yañez
Published on December 22, 2014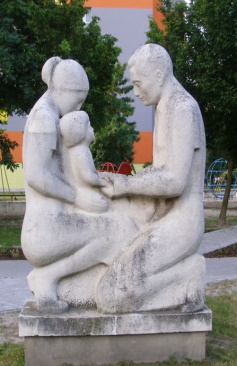 In 2006, the Australian government passed a series of changes to the Family Law Act 1975. One of the changes was through the Family Law Amendment Act 2006 or what is known as the Shared Parental Responsibility.
The objectives of the reform cover a couple of important points. One is to prevent separation and help facilitate healthy relationships among parents and children. Another and most important is to encourage both parents to be as involved in their children's lives after separation. The act supposedly also serves as protection for children against violence and abuse. The amendment at first glance is both sensible and right. The act's aims, after all, are zeroed in on ensuring that children are still able to live healthy lives and enjoy healthy relationships with both parents even after separation. When it comes to violence and abuse, however, it might be a different story.
In most cases, the amended Family Law has helped numerous separated couples negotiate child custody arrangements post-separation through help centers serving as mediator. Unfortunately, the present law also has its downside. With the law giving emphasis on the child's rights to have meaningful relationships with both parents, custodial decisions tend to undermine the children's rights in favor of an abusive parent when violence and abuse are in the picture.
With equal and shared parental responsibility at the forefront of decision-making, the law has put pressure on judges to make orders that allow an abusive parent to have unsupervised contact with the children to the detriment of their safety and rights. And this is where the law is failing the children.
According to reports, one in five parents are concerned about their children's welfare and safety when spending designated and unsupervised time with the other parent. A new study also confirms that the family law today is not exactly protecting children from ongoing traumas of a violent parent. The study reveals that too much emphasis has been placed on the parent's right for a "meaningful involvement" even if it may put the child at risk.
There is a huge gap between the law and what's happening in reality. The law in theory says that it puts the child's welfare a top priority but what's really happening is that the rights of abusive parents supersede that of the children.
Take for example parents who are going through divorce or separation. If the mother, for instance, fears that the father or the ex-partner is harming or abusing the children in any way, the course of action is to seek help from a community service. The most obvious advice is for the concerned parent to prevent the child from spending time with the abusive parent. This option, however, is not possible with the new law. Because of shared custody as dictated by the Family Court, children are continually exposed to ongoing harm.
The parent, of course, may go back to court and request for changes with the shared parenting set-up. But without ample evidence, the abusive parent or ex-partner will retain its right for unsupervised time with the children.
To further illustrate the pitfalls of the 2006 legal changes on a child's safety, there was a study conducted with 22 women who experienced domestic violence. Participants of the study were contacted through domestic violence services. The women were asked to share their experience in conjunction with the impact of the 2006 amendments on the welfare of their children. With the emphasis greater on both parents' rights for shared parenting, it seems like the law that's supposed to protect children has created a gap that put their safety behind less of a priority.
Some women in the study have pointed out situations where they were discouraged to raise abuse and violent incidents. Who were the people discouraging them? They were legal advisers who knew that the law can complicate things. To raise these issues is a natural instinct for mothers who care about their children. The Family Court, on one hand, may see it as a type of alienation where the mother may be refusing to let the other parent, the abusive party in this case, to have contact with the children. One mother has said that the law seems to twist what they do or advocate when it comes to guarding their children's safety from a possible abuse from their fathers. Rather than see as it is, the law labels it as parental alienation or high conflict. In effect, mothers who worry about their children are put in their place and left with no choice. Another woman also shared that she felt like she had no other choice but to agree with sleepovers because that seems to be what the law favors. According to her lawyer, disagreeing to such a request can only lead the judge to add more contact time for the father.
To answer the question whether family law is failing children or not, evidence, reports and studies suggest that yes, the law is not doing what it's supposed to do. Instead of putting the children's safety first, it became a secondary consideration with the 2006 amendments. The law decided to side with abusive and violent parents and stacked the odds against children's safety. Parents who want to safeguard their children from domestic violence are faced with a complicated and complex system that they can battle with but chances of success are very small.
As Dr. Lesley Laing, University of Sydney's senior lecturer puts it, "Now there is a new form of child abandonment, at least part time." Over four decades ago, women escape domestic violence by leaving the children behind because they had no other choice. Today, it looks like it didn't change much. Mothers are forced to feel guilty because they may escape domestic violence through divorce or separation but their children may not because of the 2006 law changes.
Abusive parents can still play and pretend to be "happy families" every other weekend because society continues to tolerate a family law system that is seriously flawed when it comes to protecting children's right to be loved and be safe.
In order to truly put the children's interest as the top priority, changes are clearly needed and it must be implemented as quickly as possible. Violent parents, fathers in most cases, should not be allowed unsupervised contact with children. Even with supervision, there has to be some boundaries and guidelines that will ensure complete protection for children.
Because the children's lives may be at stake, the law needs to be rewritten. Any form of abuse or violence that may threaten the safety of a child should be considered a primary consideration when determining a parent's right to share with parenting. In fact, parents who are violent and abusive should be stripped away with their shared parent responsibility right.
Mothers who have experienced domestic violence should never be put in a position where they can't do anything when it comes to protecting their children from harm and ongoing trauma. When one parent has never been safe before, it follows that the kids won't be as well. The law must have categories where cases are separated accordingly. In any case, the bottom line is to ensure that the child's right to be safe and loved should come first before parental shared responsibility.
The Author

Ross Yañez is a freelance writer who regularly writes on topics of business and law. You can see more of his posts by clicking here
Article picture: Parents with child Statue Hrobakova street Bratislava. Source: Wikipedia