Acting as Outside General Counsel is a Great Option to meet Client Legal Needs
By Alex Herd
Published on March 2, 2023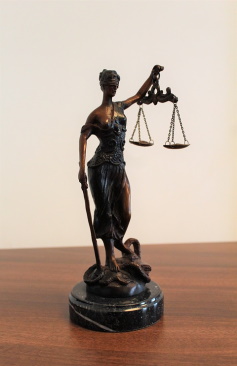 It is common advice for lawyers that they need to specialize in one niche area of the law to have a successful practice. However, my experience has shown that acting as an Outside General Counsel to a client can be an extremely valuable option for lawyers interested in being a client's go-to phone call for any legal needs.
While many people are familiar with in-house or general counsel, they may not have heard of an Outside General Counsel. In-house counsel are often used by large corporations that can afford to keep full time attorneys on staff who are familiar with the operations of the business. However, in-house counsel can be prohibitively expensive for most businesses that simply cannot afford a team of lawyers. By acting as Outside General Counsel, we can provide the same benefits of in-house counsel for organizations that do not need attorneys on staff full-time.
What is an Outside General Counsel?
Attorneys acting as Outside General Counsel have their own firm (and other clients) but can perform the same role and functions as in-house counsel for a fraction of the cost. It's key to learn about the operations of each client's organization, its goals, and typical legal needs. This way, whenever legal issues come up, you are prepared to address the client's concerns in a way that is best for all aspects of the organization, not just the individual assignment. For someone to be a quality Outside General Counsel, they should be highly experienced across multiple business sectors and legal areas, which may include contracts, employment, intellectual property, compliance, or litigation. This allows for efficient representation without the high costs of an on-staff, in-house counsel. No matter what type of client you have, you can save your client's time, money and energy by ensuring all of their legal needs are managed in one place, at a budget tailored to their business.
As a good Outside General Counsel, you can become a trusted advisor who serves as the first phone call whenever a business needs legal guidance. Where many attorneys structure their practice to specialize in one area of the law, you are knowledgeable in many areas of practice, so are in a position to help no matter what issue your client faces.
An easy way to understand the role is to think about how large corporations operate with in-house general counsel addressing all legal needs of the organization. This leads to one group of lawyers who are responsible for knowing the business from top to bottom and, when the need for legal work arises, they oversee a plan to get it done. This streamlines the process for the business owners, who can communicate with the same attorneys each time, knowing the team understands their operations and objectives and will provide the level of quality the business is accustomed to.
How does Outside General Counsel benefit the client?
The biggest benefit for a client using Outside General Counsel is that they will develop a long-term relationship with highly experienced counsel who understands their business but without the cost of keeping them on staff. Outside General Counsel can be retained on an hourly or monthly basis.
As Outside General Counsel, you are your client's go-to advisor for all aspects of their business. In the event a very specialized need arises, a good Outside General Counsel will have many trustworthy contacts that they can rely on to work with them. You can help your clients by taking the guesswork out of finding the right specialist by identifying quality specialized attorneys and business professionals, such as auditors or public relations experts. You can also provide value to clients by managing the work performed by practice specialists, ensuring that the budget is appropriate for your clients' business, and considering the overall business objectives as part of the project. There is an important difference from an attorney who simply refers a client to another professional but does not manage their overall legal needs. An Outside General Counsel can save a business owner considerable time and effort navigating legal issues.
Hiring Outside General Counsel is also an efficient option for non-profit organizations. Non-profits face additional oversight from government agencies and often have more restrictive budgets than their for-profit brethren. An Outside General Counsel skilled in advising non-profits will be able to anticipate questions from regulators to ensure compliance with relevant laws and regulations.
What qualities do you need to be Outside General Counsel?
One of the most important qualities an Outside General Counsel can have is trustworthiness. Your clients will expect that they can come to you with any legal problem and you will help guide them to the solution. This requires strong trust built on a foundation of strong strategic guidance.
Additionally, it is critical to the success of an Outside General Counsel to be aware of the areas of law where they need the guidance of other attorneys, either within their own firm or not, to rely on when advising the client. For that reason, you need a reliable network of professionals you trust for questions where you need another opinion.
Finally, to succeed as Outside General Counsel, you need to be able to address new and challenging topics on a regular basis. While specialized counsel may draft similar contracts or motions on a regular basis, you can expect to have clients ask unique questions so that most assignments aren't repetitive of those you've done before.
For attorneys who enjoy the idea of being able to assist their clients with all of their legal needs, Outside General Counsel can be a great option to consider as an alternative to specializing.
The Author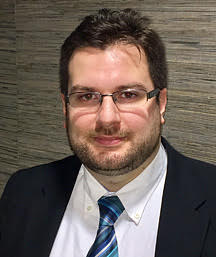 Alex Herd is an attorney with the Tendy Law Office, which serves as cost-effective outside general counsel to midsized corporations, not-for-profits, and financial institutions regarding all corporate and employment matters, including operational risk and compliance.
Article picture: SPOTSOFLIGHT  via Pixabay Ezequiel_Octaviano via Pixabay