Published on
November 14, 2012
The U.S Supreme Court is considering now how much state Medicaid programs are entitled to recoup from beneficiaries who win medical liability awards. Justices have agreed to hear oral arguments in Delia v. E.M.A. The case centers on whether a North Carolina law that requires such individuals to return to the state up to a third of any tort payments they receive is overly broad. The ruling will impact how state Medicaid programs are allowed to designate what is fair reimbursement from patients who have received subsidized care for their injuries.
A lot of states do this differently, which has led to some confusion and inconsistency. The Supreme Courtwill hopefully solve this conflict among the states and provide some kind of uniformity on how Medicaid is supposed to be reimbursed. Under federal law, states with Medicaid programs are obligated to seek repayment from third-party tortfeasors for any health care expenses incurred by Medicaid patients as a result of the alleged injury. At the same time, states are prohibited from seeking reimbursement out of the personal property of Medicaid patients themselves. This conflict has led to mixed opinions by lower courts over how to resolve such repayment disputes.
In the Delia case, Sandra and William Armstrong sued a physician for negligence after their daughter allegedly was injured during delivery. Emily Armstrong was born blind, deaf and mentally retarded, according to court documents. Before the filing, the North Carolina Dept. of Health and Human Services paid more than $1.9 million in Medicaid expenses for Emily's care. The Armstrongs settled with the physician and other defendants for $2.8 million, well below the full value of the tort claims, court records said. That agreement did not separate past medical expenses from expected future medical expenses and other damages. The North Carolina health department placed a lien on the settlement, and the family sued the state, claiming that the state law requiring the family to hand over a third of the total was unconstitutional. The rule violates federal Medicaid law, because the lien encumbers funds beyond those that were paid to cover the previous Medicaid care, the lawsuit said. The North Carolina Supreme Court ruled in favor of the state, but the 4th U.S. Circuit Court of Appeals reversed that decision, saying the state's one-third recovery law was in "fatal conflict" with federal law that prevents liens on Medicaid patients' personal property.
All states have a process to recoup payments from Medicaid patients who win medical liability awards, but how such repayments are calculated vary. For example, Maryland generally collects dollar-for-dollar the amount Medicaid paid for the care of the plaintiffs up to 50% of the settlement. Florida and Georgia also have processes similar to North Carolina's. Ideally, states should weigh the maximum value of a plaintiff's claims and how much the plaintiff is compromising by settling, as well as consider the legal costs associated with the lawsuit.
Without taking into account the circumstances of each case, and evaluating the breakdown of past and future medical expenses, states such as North Carolina are arriving at unfair calculations, said William B. Bystrynski, an attorney for the Armstrongs. "We would argue that this little girl has tremendous injuries," he said. "The settlement is intended for her past medical expenses which Medicaid paid, but also her future expenses. By taking a third, it really doesn't leave enough money to take care of her going forward."
In legal briefings, North Carolina Attorney General Roy Cooper said states retain the authority to regulate how tort recoveries are allocated. "The 4th Circuit erroneously imposed a requirement for an 'adversarial hearing' to determine the 'true value' of the case before allocating a portion of a settlement as compensation for past medical expenses," he said. "The express, fundamental conflict between the 4th Circuit and the North Carolina Supreme Court … will remain until resolved by this court."
In evaluating Delia, high court justices will review a past case before the court. In that case, the U.S. Supreme Court said the Arkansas Dept. of Health and Human Services could not place a lien on a plaintiff's settlement for the full amount that Medicaid had paid for the patient's care. Arkansas was due only a portion of the settlement, the court said. But that ruling left undefined the extent to which states can use special rules and procedures to decide proper Medicaid repayments.
Physician defendants could be impacted by the high court's ruling, legal experts said. If the Supreme Court rules that states are entitled to collect the full amount of Medicaid expenses from tort settlements, injured patients who are enrolled in the program would be discouraged from suing health professionals in the first place, but if the high court rules that states must take a lower amount from tort settlements, it would become less difficult for defendants and plaintiffs to settle the lawsuits that do go forward. Plaintiffs often do not want to accept lower settlement offers if a large portion of them would be guaranteed to go back to the state. This leads to more litigation time and expenses for doctors and plaintiffs.
The Author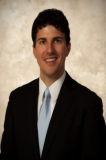 John B. Crotts is a partner at King Law Offices. He currently practices primarily in the areas of wills and estates, elder law, business law, municipal law, personal injury, civil litigation, and criminal law.
In addition to many other individual and corporate clients, John currently represents several municipal and local government entities, including the Town of Spindale, Town of Bostic, Chimney Rock Village, Broad River Water Authority, and Forest City Housing Authority.