Published on
October 27, 2011
According to the LA Times, the California Labor Commissioner has recently filed a historic minimum wage enforcement action against ZipRealty. The action, which seeks more than $17 million in unpaid wages and penalties, is unique because it is the largest enforcement action in California history. While the size of the claim is unusual, labor abuses have become somewhat commonplace during the economic recession, oftentimes with personally injurious consequences for employees, explains an attorney.
ZipRealty is an Emeryville, California-based company that, like many real estate agencies, has a network of agents working to sell homes and apartments. In most cases, due to their level of autonomy and the nature of their working relationship, real estate agents are not considered to be employees. In fact, the IRS qualifies them as "statutory non-employees" as long as the agents earn income based on sales or other output. The way in which the California company classified and compensated their employees, however, was not only unique but also personally injurious to them, explains an attorney.
Until recently, ZipRealty's agents were not classified as independent contractors. The agents had required working hours, mandatory training, and company benefits typically afforded only to employees. Unlike employees, they did not receive levels of compensation that complied with state labor laws.
The categorization of ZipRealty workers as employees afforded them significant protections under federal and state labor law, including a requirement that they be paid the California minimum wage of $8.00 and a requirement that they be paid overtime for time worked over 8 hours per day or 40 hours per work. Further, the California Division of Labor Standards and Enforcement will act on behalf of employees whose rights are violated and can pursue claims for nonpayment of wages. Labor laws including minimum wage and overtime requirements do not apply to independent contractors and state Departments of Labor do not act on behalf of independent contractors in labor disputes, leaving the contractors to resort to breach of contract claims and other independent legal remedies to resolve complaints.
ZipRealty Employees as Outside Salespersons
While ZipRealty's workers were not considered independent contractors until recently, the company's nonpayment of overtime and payments below minimum wage dates back to 2006. The company alleges that during this time, the workers were not entitled to the protections of California labor law because they were "outside salespersons."
However, under California law, there is a strict quantitative requirement used to determine whether an individual is an employee or an outside salesperson. As held in Ramirez v. Yosemite Water Co., 30 Cal.4th 785 (1999)], to be considered exempt, employees must spend more than one half of their time away from their offices. Unfortunately for ZipRealty, a Kern County judge recently held that the ZipRealty workers did not meet this test, ordering the company to pay $330,000 to four Bakersfield agents.
The $17 million claim against the company was filed by the Labor Commissioner in the wake of this decision in order to ensure that all employees who were unfairly treated by ZipRealty would obtain the compensation they were entitled to without needing to file their own formal complaint or join a class action.
The Outside Salesperson Test
Because it was clear that the workers were not independent contractors, the outside salesperson test was the only hope for ZipRealty to avoid liability for labor law violations. ZipRealty argued that because the employees worked from their homes in Bakersfield, more than 80 miles away from the nearest ZipRealty office, this time should be considered as time spent away.
However, the Kern County judge determined that federal labor laws include as an employer's place of business "any fixed site, whether home or office" used to access the Internet or make phone calls. Based on a review of computer records, logins to ZipRealty's Zap Platform, and company policies on the required number of telephone calls and emails, the judge concluded that the agents could not have spent more than 50 percent of time in the field, and thus could not be classified as outside salespersons.
This decision was made despite ZipRealty's alleged company policy of requiring employees to spend at least 60 percent of their time in the field, since the company policy was never enforced. The judge further concluded that due to the poor quality of leads provided by ZipRealty, it was unrealistic to expect the agents sales efforts would generate enough showings to require them to be in the field sixty percent of the time.
Liability for Incorrect Classification of Employees
Based on the decision of the Kern County judge, it seems likely that the suit filed by the Labor Commissioner will also result in ZipRealty's agents being classified as employees, rather than outside salespersons. As such, it is likely that ZipRealty faces a large verdict resulting from the Labor Commissioner's suit.
The Kern county judge indicated that many of the agents ended up receiving almost no payment at all for their work performed, including attendance at required mandatory training sessions. If this is true on a more widespread basis for all agents implicated in the suit brought by the labor commissioner, it explains the significant size of the damages sought against ZipRealty.
While not all wage claims involve such high damages, a statement by Department of Industrial Relations acting director Christine Baker indicated that labor law violations were occurring in an increasing number of professions, with personally injurious consequences for employees, explains an attorney. Moreover, California Labor Commissioner Julie Su indicated that enforcement is critical in "times like these," during economic slowdowns.
Incorrect classification of employees like the actions of ZipRealty is one of many ways in which employers infringe upon the rights of employees provided under federal and state labor laws. Enforcement actions like the one brought by the California labor commissioner against ZipRealty can go a long way towards protecting employee rights and preventing significant abuses.
The Author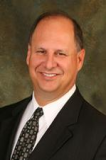 For over 35 years, attorney James E. Ballidis and the staff at Allen, Flatt, Ballidis, and Leslie have been helping the victims of accidents.
During this time, James E. Ballidis has written extensively on the personal injury claims process.
Please visit the firm's website at: www.thecaliforniainjurylawyer.com